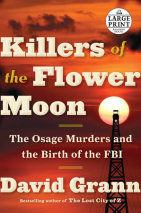 NEW YORK TIMES BESTSELLER   -  NATIONAL BOOK AWARD FINALIST "Disturbing and riveting...It will sear your soul." —Dave Eggers, New York Times Book ReviewSHELF AWARENESS'S BEST BOOK OF 2017Named a best book of the year by ...
List Price: $40
ISBN: 9780307747464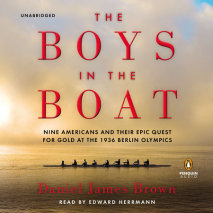 The #1 New York Times–bestselling story about the American Olympic rowing triumph  in Nazi Germany—from the author of Facing the Mountain. For readers of Unbroken, out of the depths of the Depression comes an irresistible s...
List Price: $49.95
ISBN: 9781611761696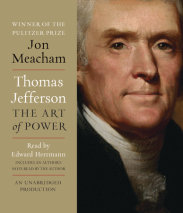 NAMED ONE OF THE BEST BOOKS OF THE YEAR BY The New York Times Book Review • The Washington Post • Entertainment Weekly • The Seattle Times • St. Louis Post-Dispatch • Bloomberg BusinessweekIn this magnificent biography, the P...
List Price: $50
ISBN: 9780739334614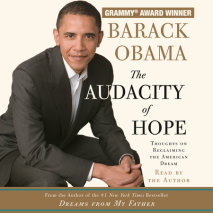 #1 NEW YORK TIMES BESTSELLER • Barack Obama's lucid vision of America's place in the world and call for a new kind of politics that builds upon our shared understandings as Americans, based on his years in the Senate &...
List Price: $19.99
ISBN: 9780739366417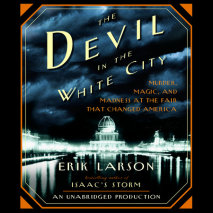 Two men, each handsome and unusually adept at his chosen work, embodied an element of the great dynamic that characterized America's rush toward the twentieth century. The architect was Daniel Hudson Burnham, the fair's brilliant director...
List Price: $35
ISBN: 9780739343814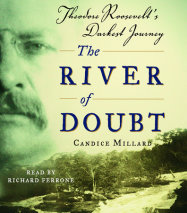 At once an incredible adventure narrative and a penetrating biographical portrait, The River of Doubt is the true story of Theodore Roosevelt's harrowing exploration of one of the most dangerous rivers on earth.The River of Doubt—it is a ...
List Price: $19.99
ISBN: 9780739340509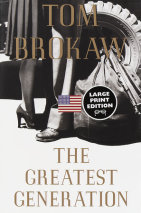 Read Tom Brokaw's The Greatest Generation in Large Print.* All Random House Large Print Editions are published in 16-point type"In the spring of 1984, I went to the northwest of France, to Normandy, to prepare an NBC documentary on the fortieth anniv...
List Price: $24.95
ISBN: 9780375705694