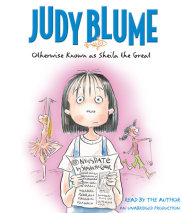 Sheila Tubman sometimes wonders who she really is: the outgoing, witty, and capable Sheila the Great, or the secret Sheila, who's afraid of the dark, spiders, swimming, and dogs.When her family spends the summer in Tarrytown, Sheila has to face some ...
List Price: $19.95
ISBN: 9780739356258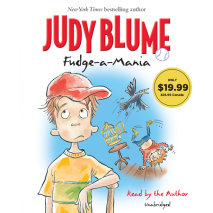 Peter Hatcher's summer is not looking good.First of all, Peter's brother Fudge -- the five-year-old human hurricane -- has a plan: to marry Peter's sworn enemy, Sheila Tubman. Disgusting! Could anything be worse?Yes. Peter's parents have decided to r...
List Price: $19.95
ISBN: 9780739356272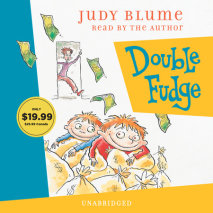 Read by the authorapprox. 4 hours3 cassettesFudge is back and he's discovered money in a big way. He's making his own "Fudge Bucks," dressing as a miser for Halloween and thumbing through catalogs before bed, choosing birthday and Christmas...
List Price: $19.99
ISBN: 9780307243195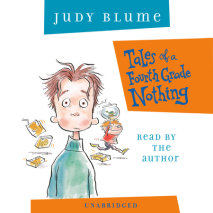 Living with his little brother, Fudge, makes Peter Hatcher feel like a fourth grade nothing. Whether Fudge is throwing a temper tantrum in a shoe store, smearing smashed potatoes on walls at Hamburger Heaven, or scribbling all over Peter's homework, ...
List Price: $14.99
ISBN: 9781400099184