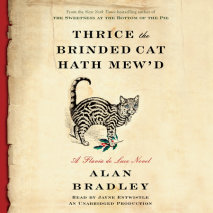 NEW YORK TIMES BESTSELLER • Hailed as "a combination of Eloise and Sherlock Holmes" by The Boston Globe, Flavia de Luce returns in a Christmas mystery from award-winning author Alan Bradley. In spite of being ejected from Miss Bodyco...
List Price: $35
ISBN: 9780449807651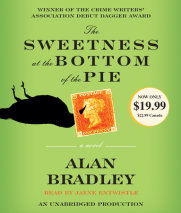 Winner of the CRIME WRITERS' ASSOCIATION DEBUT DAGGER AWARD and the AGATHA AND DILYS AWARD - "A wickedly clever story, a dead-true and original voice" - Laurie R. KingIt is the summer of 1950–and at the once-grand mansion of Buckshaw, young Fla...
List Price: $76
ISBN: 9781415964491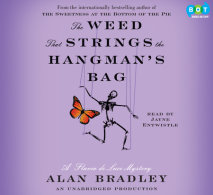 From Dagger Award–winning and internationally bestselling author Alan Bradley comes this utterly beguiling mystery starring one of fiction's most remarkable sleuths: Flavia de Luce, a dangerously brilliant eleven-year-old with a passion f...
List Price: $76
ISBN: 9780307704788