inheritance cycle
3 Results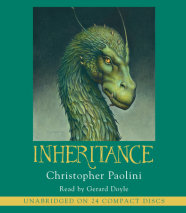 Don't miss the latest book from the author of Eragon, The Fork, the Witch, and the Worm: Tales from Alagaësia! Perfect for fans of Lord of the Rings, the New York Times bestselling Inheritance Cycle about the drago...
List Price: $60
ISBN: 9780739372487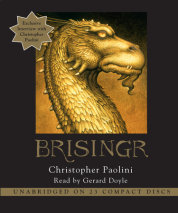 BRISINGR EXCLUSIVE: The audio edition of Brisingr features a revealing Q & A between best-selling author Christopher Paolini and editor Michelle Frey.OATHS SWORN . . . loyalties tested . . . forces collide.Following the colossal battle against th...
List Price: $60
ISBN: 9780739368046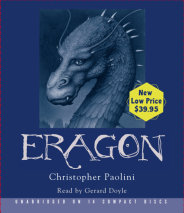 Fifteen-year-old Eragon believes that he is merely a poor farm boy - until his destiny as a Dragon Rider is revealed. Gifted with only an ancient sword, a loyal dragon, and sage advice from an old storyteller, Eragon is soon swept into a dangerous t...
List Price: $39.95
ISBN: 9781400090686