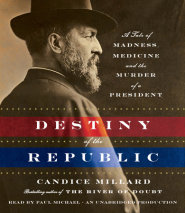 James A. Garfield was one of the most extraordinary men ever elected president. Born into abject poverty, he rose to become a wunderkind scholar, a Civil War hero, and a renowned and admired reformist congressman. Nominated for president against his ...
List Price: $40
ISBN: 9780307939654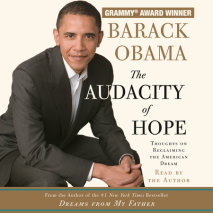 In July 2004, Barack Obama electrified the Democratic National Convention with an address that spoke to Americans across the political spectrum. One phrase in particular anchored itself in listeners' minds, a reminder that for all the discord a...
List Price: $19.99
ISBN: 9780739366417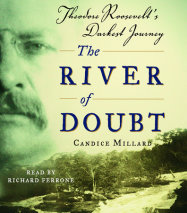 At once an incredible adventure narrative and a penetrating biographical portrait, The River of Doubt is the true story of Theodore Roosevelt's harrowing exploration of one of the most dangerous rivers on earth.The River of Doubt—it is a ...
List Price: $19.99
ISBN: 9780739340509
Includes the senator's speech from the 2004 Democratic National Convention! In this lyrical, unsentimental, and compelling memoir, the son of a black African father and a white American mother searches for a workable meaning to his life as a black Am...
List Price: $25.95
ISBN: 9780739321003