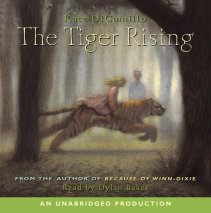 "The Tiger Rising is a lush, exotic little gem–this writer's a keeper."–Karen Hesse, Newbery Medal-winning author of Out of the DustWalking through the misty Florida woods one morning, twelve-year-old Rob Horton is stunn...
List Price: $20.40
ISBN: 9780739360729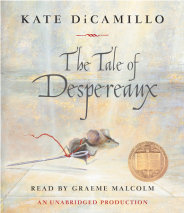 This is the story of Desperaux Tilling, a mouse in love with music, stories, and a princess named Pea. It is also the story of Miggery Sow, a slow-witted serving girl with a simple, impossible wish. These characters are about to embark on a journey t...
List Price: $19.99
ISBN: 9781400099139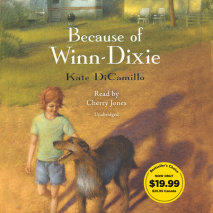 When 10-year-old India Opal Buloni moves to Naomi, Florida, with her father, she doesn't know what to expect -- least of all, that she'll adopt Winn-Dixie, a dog she names after the supermarket where they met.Right away, Opal knows she can tell Winn-...
List Price: $19.99
ISBN: 9781400091492