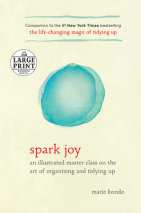 NEW YORK TIMES BESTSELLER • The star of the hit Netflix series Tidying Up with Marie Kondo and author of The Life-Changing Magic of Tidying Up helps you visualize your ideal lifestyle.Japanese decluttering guru...
List Price: $47.50
ISBN: 9780451486554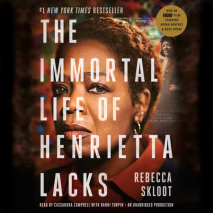 #1 NEW YORK TIMES BESTSELLER • "The story of modern medicine and bioethics—and, indeed, race relations—is refracted beautifully, and movingly."—Entertainment WeeklyNOW A MAJOR MOTION PICTURE FROM HBO®...
List Price: $95
ISBN: 9780307712530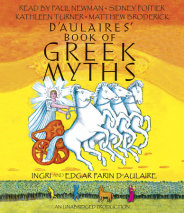 Read by Paul Newman, Sidney Poitier, Kathleen Turner, and Matthew BroderickHere are the immortals of Olympus—the gods and goddesses of ancient Greece—as freshly described as if they were alive today.Mighty Zeus with his fistful of thunder...
List Price: $25
ISBN: 9780449014165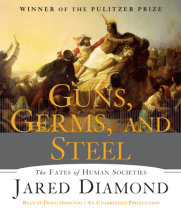 Why did Eurasians conquer, displace, or decimate Native Americans, Australians, and Africans, instead of the reverse? Evolutionary biologist Jared Diamond stunningly dismantles racially based theories of human history by revealing the environmental f...
List Price: $25
ISBN: 9780307932426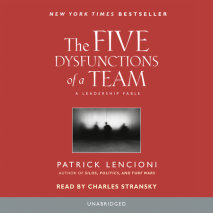 After her first two weeks observing the problems at DecisionTech, Kathryn Petersen, its new CEO, had more than a few moments when she wondered if she should have taken the job. But Kathryn knew there was little chance she would have turned it down. ...
List Price: $30
ISBN: 9780739332573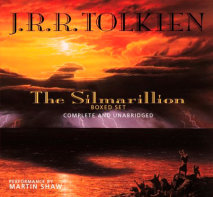 The Silmarillion tells of the Elder Days, of the First Age of Tolkien's World, when Morgoth, the first Dark Lord, dwelt in Middle Earth, and the High Elves made war upon them for the recovery of the Silmarils, the jewels containing the pure light of ...
List Price: $65
ISBN: 9780553456066