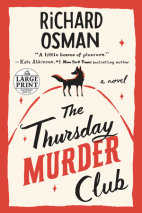 A New York Times bestseller | Soon to be a major motion picture from Steven Spielberg at Amblin Entertainment "Witty, endearing and greatly entertaining." —Wall Street Journal   "Don't trust anyone, including the fo...
List Price: $95
ISBN: 9780593289518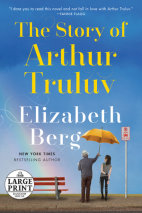 "I dare you to read this novel and not fall in love with Arthur Truluv. His story will make you laugh and cry, and will show you a love that never ends, and what it means to be truly human."—Fannie FlaggAn emotionally powerful novel...
List Price: $28
ISBN: 9781524783037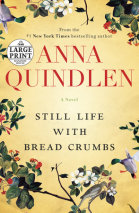 NEW YORK TIMES BESTSELLER • A superb love story from the author of Rise and Shine, Blessings, and A Short Guide to a Happy Life   Still Life with Bread Crumbs begins with an imagined gunshot and ends with a new tin roof. Between t...
List Price: $26
ISBN: 9780804194396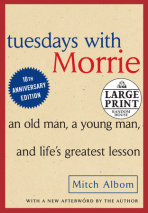 #1 NEW YORK TIMES BESTSELLER • A special 20th anniversary edition of the beloved book that changed millions of lives—with a new afterword by the author   "A wonderful book, a story of the heart told by a writer with soul."...
List Price: $19.99
ISBN: 9780739311127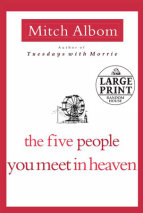 From the author of the number one New York Times bestseller Tuesdays with Morrie comes this long-awaited follow-up.Eddie is a wounded war veteran, an old man who has lived, in his mind, an uninspired life. His job is fixing rides at a seaside amuseme...
List Price: $47.50
ISBN: 9780307706768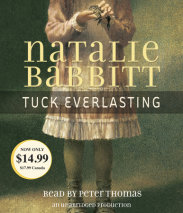 Is eternal life a blessing or a curse? That is what young Winnie Foster must decide when she discovers a spring on her family's property whose waters grant immortality. Members of the Tuck family, having drunk from the spring, tell Winnie of th...
List Price: $14.99
ISBN: 9781400099108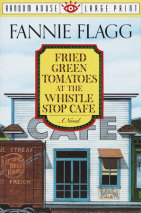 The remarkable novel of two Southern friendships--the basis of the hit film--available for the first time in large print.
List Price: $85.50
ISBN: 9780307750563