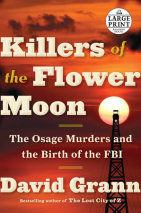 NEW YORK TIMES BEST SELLER • NATIONAL BOOK AWARD FINALIST "Disturbing and riveting...It will sear your soul." —Dave Eggers, New York Times Book ReviewSHELF AWARENESS'S BEST BOOK OF 2017Named a best book of the year by...
List Price: $40
ISBN: 9780307747464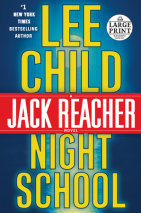 #1 NEW YORK TIMES BESTSELLER • The incomparable hero of Jack Reacher: Never Go Back takes readers to school in his most explosive novel yet. After eleven straight global #1 bestsellers, discover the thrillers that The New York Times calls &ldquo...
List Price: $95
ISBN: 9780804192989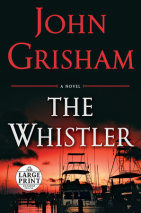 From John Grisham, America's #1 bestselling author, comes the most electrifying novel of the year, a high-stakes thrill ride through the darkest corners of the Sunshine State.   We expect our judges to be honest and wise. Their integr...
List Price: $95
ISBN: 9780399565168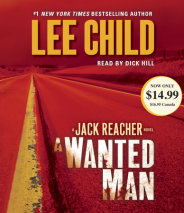 A masterpiece of suspense from #1 New York Times bestselling author Lee Child   Four people in a car, hoping to make Chicago by morning. One man driving, eyes on the road. Another man next to him, telling stories that don't add up. A woman...
List Price: $95
ISBN: 9780307749635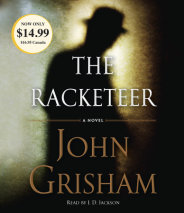 Given the importance of what they do, and the controversies that often surround them, and the violent people they sometimes confront, it is remarkable that in the history of this country only four active federal judges have been murdered.Judge Ray...
List Price: $95
ISBN: 9780307943286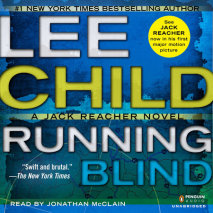 Across the country women are being murdered by a killer who leaves no evidence, no wounds, no signs of struggle, and no clues to a motive. They are perfect crimes. In fact, only one thing links each victim: they all knew Jack Reacher.
List Price: $95
ISBN: 9781101928158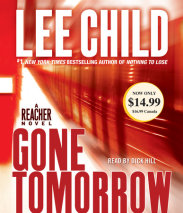 #1 NEW YORK TIMES BESTSELLER • "High-powered, intricately wrought suspense."—Janet Maslin, The New York Times   "Hold on tight. . . . This novel will give you whiplash as you rabidly turn pages. . . . May b...
List Price: $95
ISBN: 9781415962909