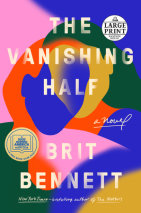 #1 NEW YORK TIMES BESTSELLERONE OF BARACK OBAMA'S FAVORITE BOOKS OF THE YEARNAMED A BEST BOOK OF 2020 BY THE NEW YORK TIMES * THE WASHINGTON POST * NPR * PEOPLE * TIME MAGAZINE* VANITY FAIR * GLAMOUR 2021 WOMEN'S PRIZE FINALIST&ld...
List Price: $24.99
ISBN: 9780593416969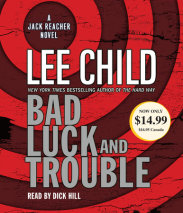 From a helicopter high above the empty California desert, a man is sent free-falling into the night…. In Chicago, a woman learns that an elite team of ex–army investigators is being hunted down one by one.... And on the streets of Portlan...
List Price: $95
ISBN: 9781415938676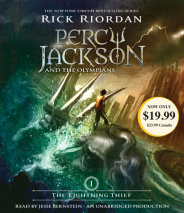 Twelve-year-old Percy Jackson is about to be kicked out of boarding school . . . again. No matter how hard he tries, he can't seem to stay out of trouble. But can he really be expected to stand by and watch while a bully picks on his scrawny best fri...
List Price: $19.99
ISBN: 9780307245304