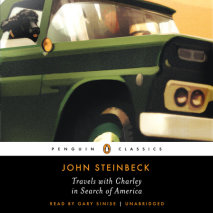 An intimate journey across America, as told by one of its most beloved writers   To hear the speech of the real America, to smell the grass and the trees, to see the colors and the light—these were John Steinbeck's goals as he set out, at ...
List Price: $30
ISBN: 9780142429198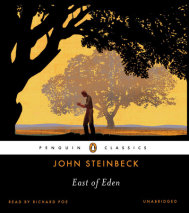 The masterpiece of Steinbeck's later years, East of Eden is a sprawling epic in which Steinbeck created his most mesmerizing characters and explored his most enduring themes: the mystery of identity, the inexplicability of love, and t...
List Price: $49.95
ISBN: 9780142429211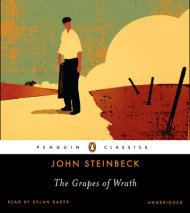 The Pulitzer Prize-winning epic of the Great Depression, a book that galvanized—and sometimes outraged—millions of readers.First published in 1939, Steinbeck's Pulitzer Prize-winning epic of the Great Depression chronicles the Dust ...
List Price: $39.95
ISBN: 9780143145158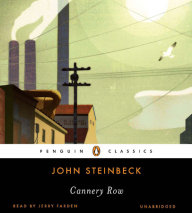 Steinbeck's tough yet charming portrait of people on the margins of society, dependant on one another for both physical and emotional survival Published in 1945, Cannery Row focuses on the acceptance of life as it is: both the exuberance of community...
List Price: $29.95
ISBN: 9781611760149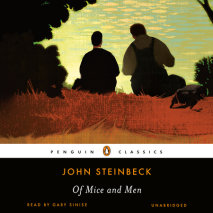 Celebrating its 75th anniversary, John Steinbeck's Of Mice and Men remains one of America's most widely read and beloved novels. Here is Steinbeck's dramatic adaptation of his novel-as-play, which received the New York Drama Critics'...
List Price: $19.95
ISBN: 9780142429181