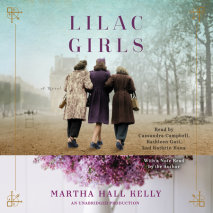 Inspired by the life of a real World War II heroine, this powerful debut novel reveals an incredible story of love, redemption, and terrible secrets that were hidden for decades.  New York socialite Caroline Ferriday has her hands full with her ...
List Price: $45
ISBN: 9781101889602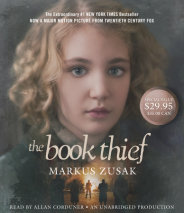 DON'T MISS BRIDGE OF CLAY, MARKUS ZUSAK'S FIRST NOVEL SINCE THE BOOK THIEF.  The extraordinary #1 New York Times bestseller that is now a major motion picture, Markus Zusak's unforgettable story is about the ability of book...
List Price: $75
ISBN: 9780739338001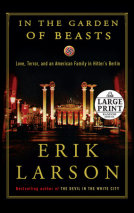 "Larson is a marvelous writer...superb at creating characters with a few short strokes."—New York Times Book Review  Erik Larson has been widely acclaimed as a master of narrative non-fiction, and in his new book, the best...
List Price: $95
ISBN: 9780307914606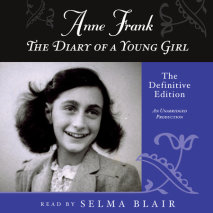 Discovered in the attic in which she spent the last years of her life, Anne Frank's remarkable diary has since become a world classic—a powerful reminder of the horrors of war and an eloquent testament to the human spirit. In 1942, w...
List Price: $40
ISBN: 9780739368169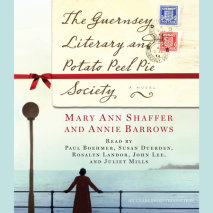 #1 NEW YORK TIMES BESTSELLER"I wonder how the book got to Guernsey? Perhaps there is some sort of secret homing instinct in books that brings them to their perfect readers." January 1946: London is emerging from the shadow of the Second...
List Price: $35
ISBN: 9780739368435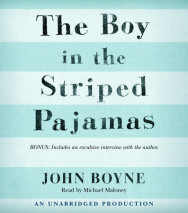 BONUS FEATURE: Conversation between the author and the editor, David Fickling.Berlin 1942When Bruno returns home from school one day, he discovers that his belongings are being packed in crates. His father has received a promotion and the family must...
List Price: $38
ISBN: 9780739337745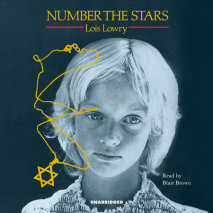 Ten-year-old Annemarie Johansen and her best friend Ellen Rosen often think of life before the war. It's now 1943 and their life in Copenhagen is filled with school, food shortages, and the Nazi soldiers marching through town. When the Jews of Denmar...
List Price: $30
ISBN: 9781400085569