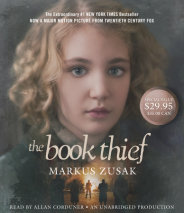 DON'T MISS BRIDGE OF CLAY, MARKUS ZUSAK'S FIRST NOVEL SINCE THE BOOK THIEF.  The extraordinary #1 New York Times bestseller that is now a major motion picture, Markus Zusak's unforgettable story is about the ability of book...
List Price: $29.95
ISBN: 9780804168434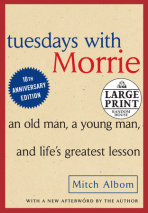 #1 NEW YORK TIMES BESTSELLER • A special 20th anniversary edition of the beloved book that changed millions of lives—with a new afterword by the author   "A wonderful book, a story of the heart told by a writer with soul."...
List Price: $34.20
ISBN: 9780739346150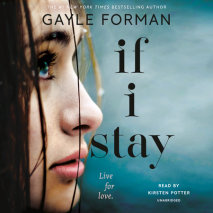 YALSA Amazing Audiobooks for Young AdultsYALSA Quick Picks for Reluctant ReadersYALSA Best Books for Young Adults"Just listen," Adam says with a voice that sounds like shrapnel.I open my eyes wide now. I sit up as much as I can. And I lis...
List Price: $38.25
ISBN: 9780739380857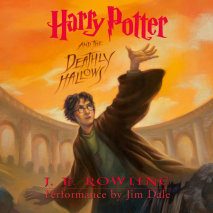 It all comes down to this - a final faceoff between good and evil. You plan to pull out all the stops, but every time you solve one mystery, three more evolve. Do you stay the course you started, despite your lack of progress? Do you detour and follo...
List Price: $90
ISBN: 9780739360415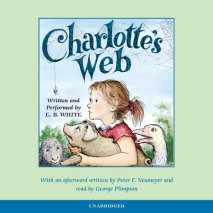 Since its publication in 1952, Charlotte's Web has become one of America's best-loved children's books. For fifty years, this timeless story of the pig named Wilbur and the wise spider named Charlotte who saved him has continued to warm the hearts of...
List Price: $27
ISBN: 9780807208526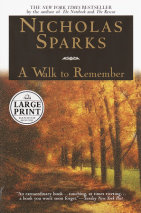 The bestselling author of Message in a Bottle and The Notebook returns with a deeply moving tale of first love and its transformational powers."When I was seventeen, my life changed forever"... So begins Nicholas Sparks' touching tale of La...
List Price: $20
ISBN: 9780375728006