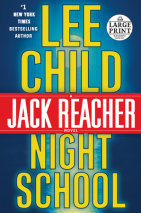 #1 NEW YORK TIMES BESTSELLER • The incomparable hero of Jack Reacher: Never Go Back takes readers to school in his most explosive novel yet. After eleven straight global #1 bestsellers, discover the thrillers that The New York Times calls &ldquo...
List Price: $95
ISBN: 9780804192989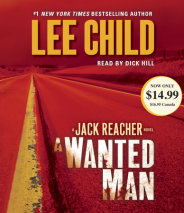 A masterpiece of suspense from #1 New York Times bestselling author Lee Child   Four people in a car, hoping to make Chicago by morning. One man driving, eyes on the road. Another man next to him, telling stories that don't add up. A woman...
List Price: $95
ISBN: 9780307749635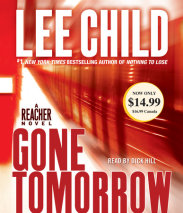 #1 NEW YORK TIMES BESTSELLER • "High-powered, intricately wrought suspense."—Janet Maslin, The New York Times   "Hold on tight. . . . This novel will give you whiplash as you rabidly turn pages. . . . May b...
List Price: $95
ISBN: 9781415962909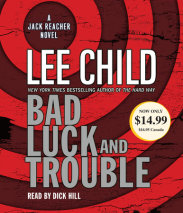 From a helicopter high above the empty California desert, a man is sent free-falling into the night…. In Chicago, a woman learns that an elite team of ex–army investigators is being hunted down one by one.... And on the streets of Portlan...
List Price: $95
ISBN: 9781415938676