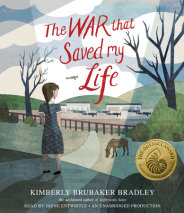 Winner of the 2016 Odyssey Award for Excellence in Audiobook ProductionAn exceptionally moving story of triumph against all odds set during World War 2, from the acclaimed author of Jefferson's Sons and for fans of Number the Stars. Nine...
List Price: $40
ISBN: 9780553556513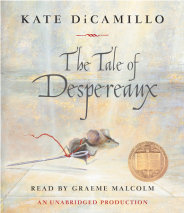 This is the story of Desperaux Tilling, a mouse in love with music, stories, and a princess named Pea. It is also the story of Miggery Sow, a slow-witted serving girl with a simple, impossible wish. These characters are about to embark on a journey t...
List Price: $19.99
ISBN: 9781400099139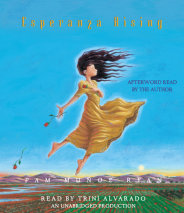 Esperanza Ortega possesses all the treasures a young girl could want: fancy dresses; a beautiful home filled with servants in the bountiful region of Aguascalientes, Mexico; and the promise of one day rising to Mama's position and presiding ove...
List Price: $25
ISBN: 9780739338964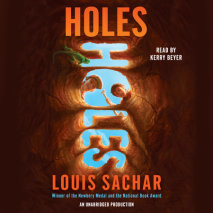 #1 NEW YORK TIMES BESTSELLER • NEWBERY MEDAL WINNER • NATIONAL BOOK AWARD WINNERDig deep in this award-winning, modern classic that will remind readers that adventure is right around the corner--or just under your feet!Stanley Yelnats is un...
List Price: $19.95
ISBN: 9780739331767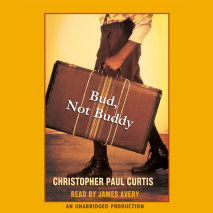 Hit the road with Bud in this  Newbery Medal and Coretta Scott King Award-winning classic about a boy on a journey to find his father—from Christopher Paul Curtis, author of The Watsons Go To Birmingham—1963, a Newbery a...
List Price: $20
ISBN: 9780739331798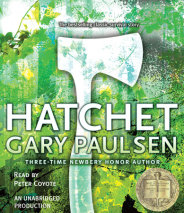 ALONEThirteen-year-old Brian Robeson is on his way to visit his father when the single-engine plane in which he is flying crashes. Suddenly, Brian finds himself alone in the Canadian wilderness with nothing but a tattered Windbreaker and the hatchet ...
List Price: $25
ISBN: 9780807204771