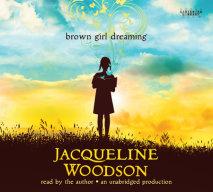 Jacqueline Woodson, one of today's finest writers, tells the moving story of her childhood in mesmerizing verse.  Raised in South Carolina and New York, Woodson always felt halfway home in each place. In vivid poems, she shares what it was like ...
List Price: $30
ISBN: 9781101926413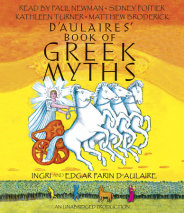 Read by Paul Newman, Sidney Poitier, Kathleen Turner, and Matthew BroderickHere are the immortals of Olympus—the gods and goddesses of ancient Greece—as freshly described as if they were alive today.Mighty Zeus with his fistful of thunder...
List Price: $25
ISBN: 9780449014165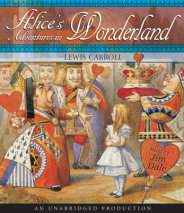 Alice was beginning to get very tired of sitting by her sister on the river bank, and of having nothing to do...when suddenly a White Rabbit with pink eyes ran by her. Alice did not think it so very strange to hear the Rabbit say to itself, "Oh ...
List Price: $25
ISBN: 9780739367384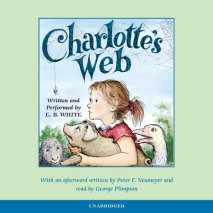 Since its publication in 1952, Charlotte's Web has become one of America's best-loved children's books. For fifty years, this timeless story of the pig named Wilbur and the wise spider named Charlotte who saved him has continued to warm the hearts of...
List Price: $27
ISBN: 9780807208526