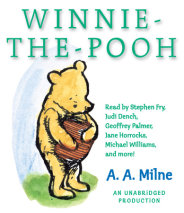 POOH GOES VISITING and other storiesStory 1 In which we are introducedStory 2 In which Pooh goes visiting and gets into a tight placeStory 3 In which Pooh and Piglet go hunting and nearly catch a WoozleStory 4 In which Eeyore loses a tail and Poo...
List Price: $20
ISBN: 9780307706126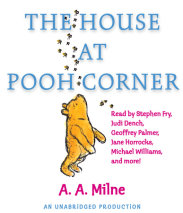 TIGER COMES TO THE FOREST and other storiesStory 1 In which a house is built at Pooh Corner for EeyoreStory 2 In which Tiger comes to the forest and has breakfastStory 3 In which Tiger is unbouncedStory 4 In which Eeyore finds the Wolery and Owl m...
List Price: $20
ISBN: 9780307706140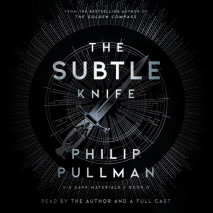 Read by the author and a full cast8 hours 55 minutes, 8 cassettesThe universe has broken wide, and Lyra's friend lies dead. Desperate for answers and set on revenge, Lyra bursts into a new world in pursuit of his killer. Instead, she finds Will, ju...
List Price: $40
ISBN: 9780807204726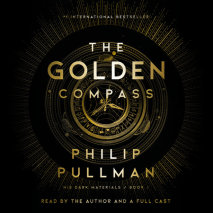 HIS DARK MATERIALS IS NOW AN HBO ORIGINAL SERIES STARRING DAFNE KEEN, RUTH WILSON, JAMES McAVOY, AND LIN-MANUEL MIRANDA!The modern fantasy classic that Entertainment Weekly named an "All-Time Greatest Novel" and Newsweek hailed as a &ldq...
List Price: $65
ISBN: 9780807210499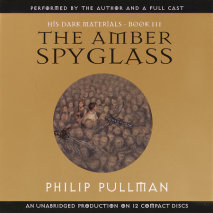 The Amber Spyglass brings the intrigue of The Golden Compass and The Subtle Knife to a heart-stopping end, marking the final volume of His Dark Materials as the most powerful of the trilogy.Along with the return of Lyra and other familiar characters ...
List Price: $80
ISBN: 9780807210468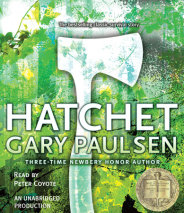 ALONEThirteen-year-old Brian Robeson is on his way to visit his father when the single-engine plane in which he is flying crashes. Suddenly, Brian finds himself alone in the Canadian wilderness with nothing but a tattered Windbreaker and the hatchet ...
List Price: $30
ISBN: 9780807211557