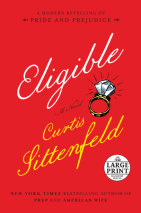 NEW YORK TIMES BESTSELLER • Wonderfully tender and hilariously funny, Eligible tackles gender, class, courtship, and family as Curtis Sittenfeld reaffirms herself as one of the most dazzling authors writing today.NAMED ONE OF THE BEST BOOKS...
List Price: $95
ISBN: 9780307736673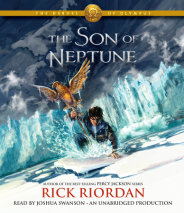 Percy is confused. When he awoke from his long sleep, he didn't know much more than his name. His brain fuzz is lingering, even after the wolf Lupa told him he is a demigod and trained him to fight. Somehow Percy manages to make it to a camp fo...
List Price: $50
ISBN: 9780307916815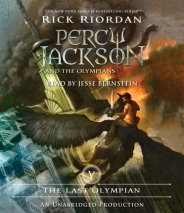 All year the half-bloods have been preparing for battle against the Titans, knowing the odds of a victory are grim. Kronos's army is stronger than ever, and with every god and half-blood he recruits, the evil Titan's power only grows. Whi...
List Price: $44
ISBN: 9780739380338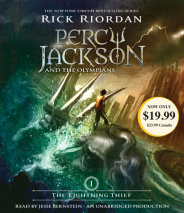 Twelve-year-old Percy Jackson is about to be kicked out of boarding school . . . again. No matter how hard he tries, he can't seem to stay out of trouble. But can he really be expected to stand by and watch while a bully picks on his scrawny best fri...
List Price: $19.99
ISBN: 9780307245304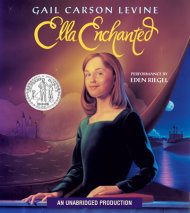 That fool of a fairy Lucinda did not intend to lay a curse on me. She meant to bestow a gift. When I cried inconsolably through my first hour of life, my tears were her inspiration. Shaking her head sympathetically at Mother, the fairy touched my ...
List Price: $28
ISBN: 9781400090594