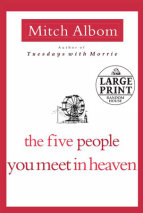 From the author of the number one New York Times bestseller Tuesdays with Morrie comes this long-awaited follow-up.Eddie is a wounded war veteran, an old man who has lived, in his mind, an uninspired life. His job is fixing rides at a seaside amuseme...
List Price: $47.50
ISBN: 9780307706768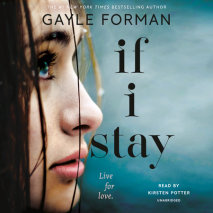 YALSA Amazing Audiobooks for Young AdultsYALSA Quick Picks for Reluctant ReadersYALSA Best Books for Young Adults"Just listen," Adam says with a voice that sounds like shrapnel.I open my eyes wide now. I sit up as much as I can. And I lis...
List Price: $38.25
ISBN: 9780739380857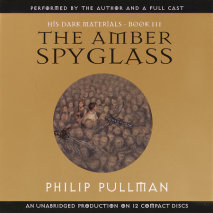 The Amber Spyglass brings the intrigue of The Golden Compass and The Subtle Knife to a heart-stopping end, marking the final volume of His Dark Materials as the most powerful of the trilogy.Along with the return of Lyra and other familiar characters ...
List Price: $55
ISBN: 9780807262016