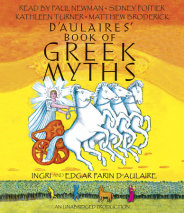 Read by Paul Newman, Sidney Poitier, Kathleen Turner, and Matthew BroderickHere are the immortals of Olympus—the gods and goddesses of ancient Greece—as freshly described as if they were alive today.Mighty Zeus with his fistful of thunder...
List Price: $25
ISBN: 9780449014165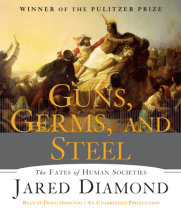 Why did Eurasians conquer, displace, or decimate Native Americans, Australians, and Africans, instead of the reverse? Evolutionary biologist Jared Diamond stunningly dismantles racially based theories of human history by revealing the environmental f...
List Price: $25
ISBN: 9780307932426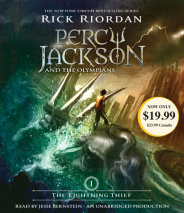 Twelve-year-old Percy Jackson is about to be kicked out of boarding school . . . again. No matter how hard he tries, he can't seem to stay out of trouble. But can he really be expected to stand by and watch while a bully picks on his scrawny best fri...
List Price: $19.99
ISBN: 9780307245304