ONE OF THE 10 BEST BOOKS OF THE YEAR—THE NEW YORK TIMES BOOK REVIEWWINNER OF THE CENTER FOR FICTION FIRST NOVEL PRIZEOne of the Best Books of the Year: The Washington Post, NPR, Time, O, The Oprah Magazine, San Francisco Chronicle, En...
List Price: $35
ISBN: 9780525635567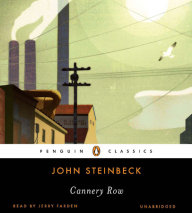 Steinbeck's tough yet charming portrait of people on the margins of society, dependant on one another for both physical and emotional survival Published in 1945, Cannery Row focuses on the acceptance of life as it is: both the exuberance of community...
List Price: $29.95
ISBN: 9781611760149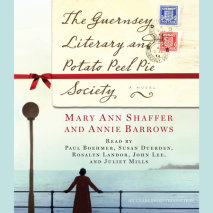 #1 NEW YORK TIMES BESTSELLER"I wonder how the book got to Guernsey? Perhaps there is some sort of secret homing instinct in books that brings them to their perfect readers." January 1946: London is emerging from the shadow of the Second...
List Price: $35
ISBN: 9780739368435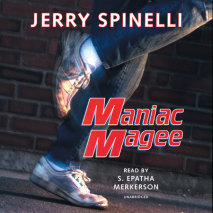 He wasn't born with the name Maniac Magee. He came into this world named Jeffrey Lionel Magee, but when his parents died and his life changed, so did his name. And Maniac Magee became a legend. Even today kids talk about how fast he could run; ...
List Price: $19.95
ISBN: 9780307243188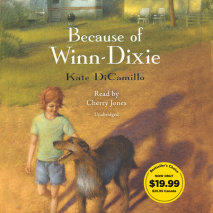 When 10-year-old India Opal Buloni moves to Naomi, Florida, with her father, she doesn't know what to expect -- least of all, that she'll adopt Winn-Dixie, a dog she names after the supermarket where they met.Right away, Opal knows she can tell Winn-...
List Price: $19.99
ISBN: 9781400091492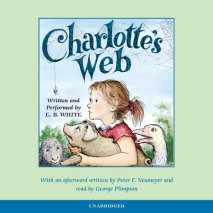 Since its publication in 1952, Charlotte's Web has become one of America's best-loved children's books. For fifty years, this timeless story of the pig named Wilbur and the wise spider named Charlotte who saved him has continued to warm the hearts of...
List Price: $27
ISBN: 9780807208526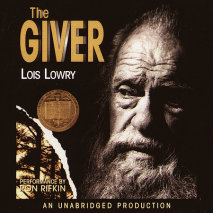 Read by Ron Rifkin4 hours, 48 minutes4 CD'sDecember is the time of the annual Ceremony at which each twelve-year-old receives a life assignment determined by the Elders. Jonas watches his friend Fiona named Caretaker of the Old and his cheerful pal ...
List Price: $29.95
ISBN: 9780807262030