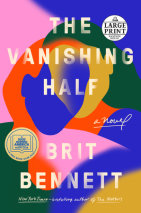 #1 NEW YORK TIMES BESTSELLERONE OF BARACK OBAMA'S FAVORITE BOOKS OF THE YEARNAMED A BEST BOOK OF 2020 BY THE NEW YORK TIMES * THE WASHINGTON POST * NPR * PEOPLE * TIME MAGAZINE* VANITY FAIR * GLAMOUR 2021 WOMEN'S PRIZE FINALIST&ld...
List Price: $24.99
ISBN: 9780593416969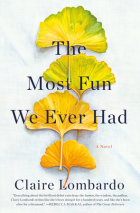 "A gripping and poignant ode to a messy, loving family in all its glory." —Madeline Miller, New York Times bestselling author of Circe   A New York Times BestsellerLonglisted for the Women's Prize for Fiction ...
List Price: $95
ISBN: 9780525643692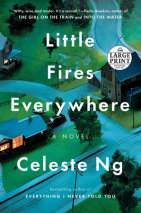 The #1 New York Times bestseller!Now a Hulu original series starring Reese Witherspoon and Kerry Washington."I read Little Fires Everywhere in a single, breathless sitting." —Jodi Picoult"To say I love this book...
List Price: $95
ISBN: 9780525498094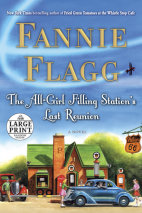 NEW YORK TIMES BESTSELLERThe one and only Fannie Flagg, beloved author of Fried Green Tomatoes at the Whistle Stop Cafe, Can't Wait to Get to Heaven, and I Still Dream About You, is at her hilarious and superb best in this new comic mystery nov...
List Price: $85.50
ISBN: 9780385367202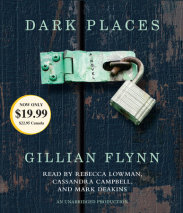 I have a meanness inside me, real as an organ.Libby Day was seven when her mother and two sisters were murdered in "The Satan Sacrifice of Kinnakee, Kansas." As her family lay dying, little Libby fled their tiny farmhouse into the freezin...
List Price: $19.99
ISBN: 9780804164221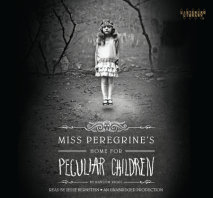 A mysterious island.An abandoned orphanage.A strange collection of very curious photographs.It all waits to be discovered in Miss Peregrine's Home for Peculiar Children, an unforgettable novel that makes for a thrilling listening experience. As...
List Price: $66.50
ISBN: 9780307913029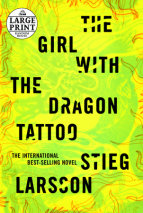 Murder mystery, family saga, love story, and financial intrigue combine into one satisfyingly complex and entertainingly atmospheric novel, the first in Stieg Larsson's thrilling Millenium series featuring Lisbeth Salander.Harriet Vanger, a scion o...
List Price: $95
ISBN: 9781415957806