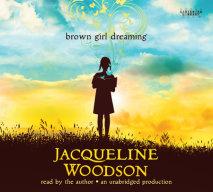 Jacqueline Woodson, one of today's finest writers, tells the moving story of her childhood in mesmerizing verse.  Raised in South Carolina and New York, Woodson always felt halfway home in each place. In vivid poems, she shares what it was like ...
List Price: $30
ISBN: 9781101926413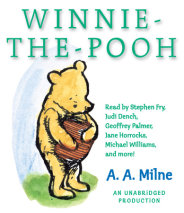 POOH GOES VISITING and other storiesStory 1 In which we are introducedStory 2 In which Pooh goes visiting and gets into a tight placeStory 3 In which Pooh and Piglet go hunting and nearly catch a WoozleStory 4 In which Eeyore loses a tail and Poo...
List Price: $20
ISBN: 9780307706126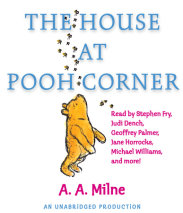 TIGER COMES TO THE FOREST and other storiesStory 1 In which a house is built at Pooh Corner for EeyoreStory 2 In which Tiger comes to the forest and has breakfastStory 3 In which Tiger is unbouncedStory 4 In which Eeyore finds the Wolery and Owl m...
List Price: $20
ISBN: 9780307706140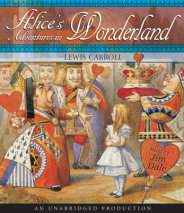 Alice was beginning to get very tired of sitting by her sister on the river bank, and of having nothing to do...when suddenly a White Rabbit with pink eyes ran by her. Alice did not think it so very strange to hear the Rabbit say to itself, "Oh ...
List Price: $30
ISBN: 9780739367650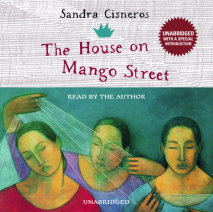 In hardcover for the first time--on the tenth anniversary of its initial publication--the greatly admired and bestselling book about a young girl growing up in the Latino section of Chicago. Sometimes heartbreaking, sometimes deeply joyous, this nove...
List Price: $14.99
ISBN: 9780739322796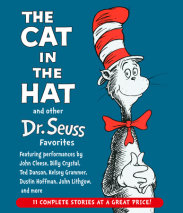 11 complete stories at a great price!Featuring:The Cat in the Hat read by Kelsey GrammerHorton Hears a Who read by Dustin HoffmanHow the Grinch Stole Christmas read by Walter MatthauDid I Ever Tell You How Lucky You Are? read by John CleeseThe L...
List Price: $19.99
ISBN: 9780807218730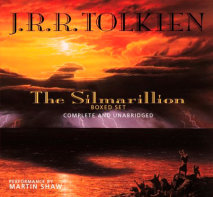 The Silmarillion tells of the Elder Days, of the First Age of Tolkien's World, when Morgoth, the first Dark Lord, dwelt in Middle Earth, and the High Elves made war upon them for the recovery of the Silmarils, the jewels containing the pure light of ...
List Price: $65
ISBN: 9780553456066