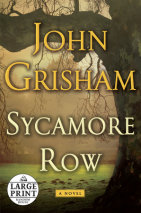 #1 NEW YORK TIMES BEST SELLER • John Grisham returns to the iconic setting of his first novel, A Time to Kill, as Jake Brigance finds himself embroiled in a controversial trial that exposes a tortured history of racial tension."Welcom...
List Price: $95
ISBN: 9780385366502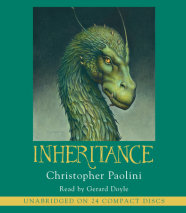 Don't miss the latest book from the author of Eragon, The Fork, the Witch, and the Worm: Tales from Alagaësia! Perfect for fans of Lord of the Rings, the New York Times bestselling Inheritance Cycle about the drago...
List Price: $60
ISBN: 9780739372487
Includes the senator's speech from the 2004 Democratic National Convention! In this lyrical, unsentimental, and compelling memoir, the son of a black African father and a white American mother searches for a workable meaning to his life as a black Am...
List Price: $25.95
ISBN: 9780739321003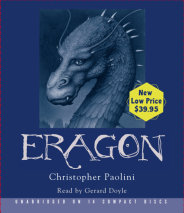 Fifteen-year-old Eragon believes that he is merely a poor farm boy - until his destiny as a Dragon Rider is revealed. Gifted with only an ancient sword, a loyal dragon, and sage advice from an old storyteller, Eragon is soon swept into a dangerous t...
List Price: $39.95
ISBN: 9781400090686