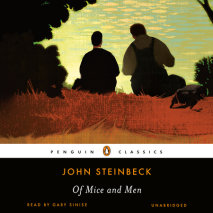 Celebrating its 75th anniversary, John Steinbeck's Of Mice and Men remains one of America's most widely read and beloved novels. Here is Steinbeck's dramatic adaptation of his novel-as-play, which received the New York Drama Critics'...
List Price: $19.95
ISBN: 9780142429181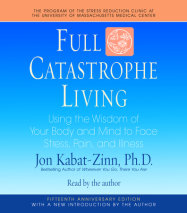 Stress. It is everywhere around us. Even worse, it gets inside us: sapping our energy, undermining our health, and making us more vulnerable to anxiety, depression, and disease. Now, based on Dr. Jon Kabat-Zinn's renowned mindfulness-based stre...
List Price: $29.95
ISBN: 9780739358580
THE #1 NEW YORK TIMES AND INTERNATIONAL BESTSELLER**SOON TO BE A NETFLIX ORIGINAL SERIES**"Eerie, beautiful, and devastating." —Chicago Tribune"A stealthy hit with staying power. . . . thriller-like pacing."...
List Price: $45
ISBN: 9780739361221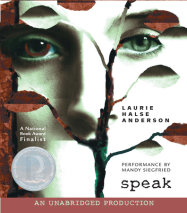 From her first moment at Merryweather High, Melinda Sordino knows she's an outcast. She busted an end-of-summer party by calling the cops — a major infraction in high-school society — so her old friends won't talk to her, and people she d...
List Price: $45
ISBN: 9781400089987