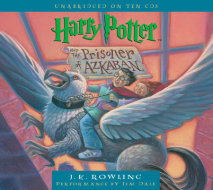 For twelve long years, the dread fortress of Azkaban held an infamous prisoner named Sirius Black. Convicted of killing thirteen people with a single curse, he was said to be the heir apparent to the Dark Lord, Voldemort.Now he has escaped, leaving o...
List Price: $70
ISBN: 9780807286029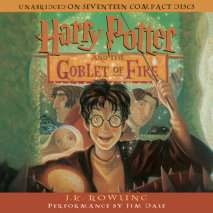 Read by Jim DaleRunning time:  20 hrs., 30 mins. 17 CDs.Harry Potter returns to Hogwarts for his fourth year of magical adventures in Harry Potter and the Goblet of Fire.  This year Harry turns 14 and becomes interested in girls -...
List Price: $70
ISBN: 9780807282595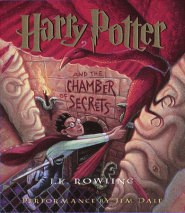 The Dursleys were so mean that hideous that summer that all Harry Potter wanted was to get back to the Hogwarts School for Witchcraft and Wizardry. But just as he's packing his bags, Harry receives a warning from a strange, impish creature named Do...
List Price: $49.95
ISBN: 9780807281949