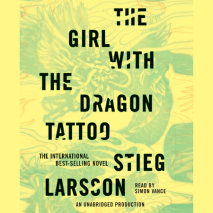 A spellbinding amalgam of murder mystery, family saga, love story, and financial intrigue.It's about the disappearance forty years ago of Harriet Vanger, a young scion of one of the wealthiest families in Sweden . . . and about her octogenarian...
List Price: $95
ISBN: 9781415957806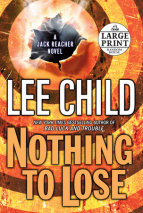 Two lonely towns in Colorado: Hope and Despair. Between them, twelve miles of empty road. Jack Reacher never turns back. It's not in his nature. All he wants is a cup of coffee. What he gets is big trouble. So in Lee Child's electrifying new ...
List Price: $95
ISBN: 9781415948224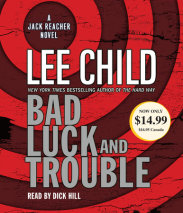 From a helicopter high above the empty California desert, a man is sent free-falling into the night…. In Chicago, a woman learns that an elite team of ex–army investigators is being hunted down one by one.... And on the streets of Portlan...
List Price: $95
ISBN: 9781415938676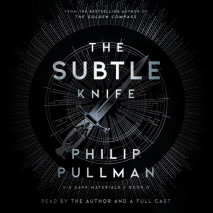 Read by the author and a full cast8 hours 55 minutes, 8 cassettesThe universe has broken wide, and Lyra's friend lies dead. Desperate for answers and set on revenge, Lyra bursts into a new world in pursuit of his killer. Instead, she finds Will, ju...
List Price: $40
ISBN: 9780807204726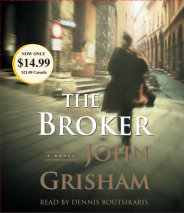 In his final hours in the Oval Office, the outgoing President grants a controversial last-minute pardon to Joel Backman, a notorious Washington power broker who has spent the last six years hidden away in a federal prison. What no one knows is that t...
List Price: $14.99
ISBN: 9780739334027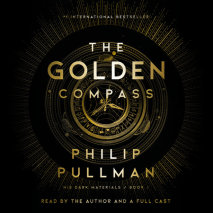 HIS DARK MATERIALS IS NOW AN HBO ORIGINAL SERIES STARRING DAFNE KEEN, RUTH WILSON, ANDREW SCOTT, AND LIN-MANUEL MIRANDA!Featuring an exclusive bonus interview between the author, Philip Pullman, and His Dark Materials star, Ruth Wilson.The modern fan...
List Price: $55.25
ISBN: 9780739345122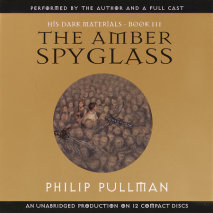 The Amber Spyglass brings the intrigue of The Golden Compass and The Subtle Knife to a heart-stopping end, marking the final volume of His Dark Materials as the most powerful of the trilogy.Along with the return of Lyra and other familiar characters ...
List Price: $55
ISBN: 9780807262016