Crafts & Hobbies
7 Results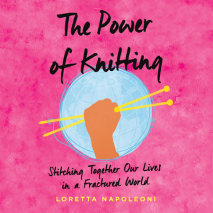 Purl and stitch: Empowering, healing, and reconnecting us to each other and ourselvesIn a fractured world plagued by anxiety and loneliness, knitting is coming to the rescue of people from all walks of life. Economist and lifelong knitter Loretta Nap...
List Price: $57
ISBN: 9780593289952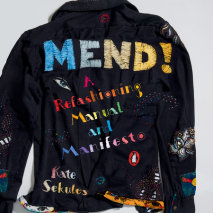 A guide to the art, history, and politics of visible mending--at once a practical instruction guide for techniques, a statement on the beauty of repairing and reimagining clothes, and a manifesto against fast fashionPart manifesto, part how-to, this ...
List Price: $47.50
ISBN: 9780593294239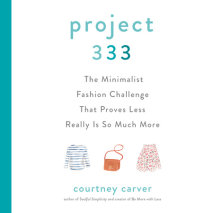 Wear just 33 items for 3 months and get back all the JOY you were missing while you were worrying what to wear.In Project 333, minimalist expert and author of Soulful Simplicity Courtney Carver takes a new approach to living simply--starting with you...
List Price: $47.50
ISBN: 9780593167021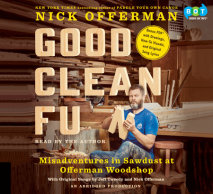 After two New York Times bestsellers, Nick Offerman returns with the subject for which he's known best—his incredible real-life woodshop—in a program that includes five original songs.   Nestled among the glitz and gli...
List Price: $66.50
ISBN: 9780451485021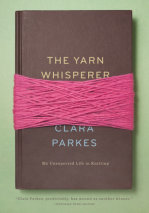 Stockinette, ribbing, cables, even the humble yarn over can instantly evoke places, times, people, conversations, all those poignant moments that we've tucked away in our memory banks. Over time, those stitches form a map of our lives.—Fr...
List Price: $47.50
ISBN: 9781524721459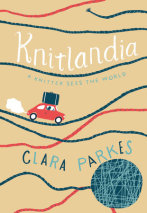 Knitting aficionado and notable artisan Clara Parkes delves into her storied travels with this inspiring and witty New York Times bestselling memoir on a creative life enriched by her adventures around the world.  Building on the ...
List Price: $47.50
ISBN: 9781524721473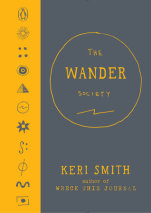 By purchasing this audiobook you are electing to join a secret underground movement.  Membership will require you to conduct research on your immediate environment and complete a variety of assignments designed to creatively disrupt everyday lif...
List Price: $28.50
ISBN: 9780735288911