Young Adult Nonfiction - History - Military & Wars
7 Results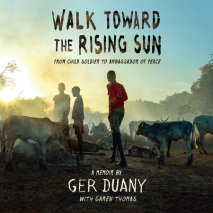 The amazing autobiography of a young Sudanese boy who went from a child soldier and struggling refugee to international peace activist and Hollywood actor. Sudan, 1980s: Ger Duany knew what he wanted out of life--make his family proud, play with his ...
List Price: $50
ISBN: 9780593216736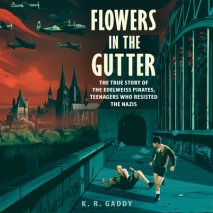 The true story of the Edelweiss Pirates, working-class teenagers who fought the Nazis by whatever means they could. Fritz, Gertrud, and Jean were classic outsiders: their clothes were different, their music was rebellious, and they weren&rs...
List Price: $56
ISBN: 9780593156124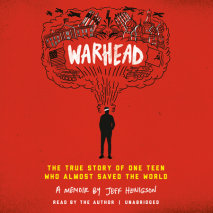 An often hilarious and always relevant memoir about one teen boy's battle with brain cancer and his Starlight Children's Foundation wish: to meet Mikhail Gorbachev in Russia and plead for nuclear disarmament and world peace.It's 1986, and Jeff is an ...
List Price: $63
ISBN: 9781984884442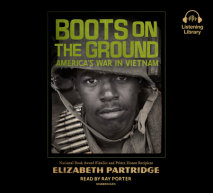 First came John Lennon. Then Marching for Freedom. Now National Book Award-finalist Elizabeth Partridge takes on the ultimate 60s topic: Vietnam.In March 1965 President Lyndon B. Johnson sent troops into Vietnam. 57,939 American soldiers would be kil...
List Price: $38
ISBN: 9780525531470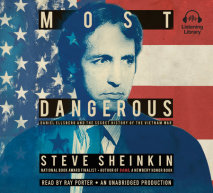 From Steve Sheinkin, the award-winning author of The Port Chicago 50 and Bomb comes a tense, exciting exploration of what the Times deemed "the greatest story of the century": how Daniel Ellsberg transformed from obscure government analyst into "the ...
List Price: $56
ISBN: 9780553552782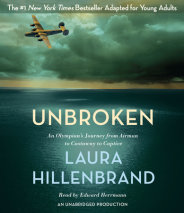 In this captivating and lavishly illustrated young adult edition of her award-winning #1 New York Times bestseller, Laura Hillenbrand tells the story of a former Olympian's courage, cunning, and fortitude following his plane crash in enemy terri...
List Price: $29.95
ISBN: 9780553397116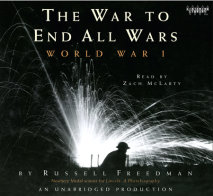 Nonfiction master Russell Freedman illuminates for young readers the complex and rarely discussed subject of World War I. The tangled relationships and alliances of many nations, the introduction of modern weaponry, and top-level military decisions t...
List Price: $33
ISBN: 9780307738554