Young Adult Fiction - Social Themes - Mental Illness
7 Results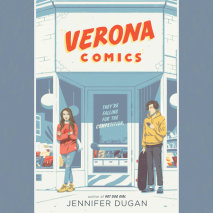 From the author of Hot Dog Girl comes a fresh and funny YA contemporary romance about two teens who fall in love in an indie comic book shop. Jubilee has it all together. She's an elite cellist, and when she's not working in her stepmom's indie comic...
List Price: $56
ISBN: 9780593208991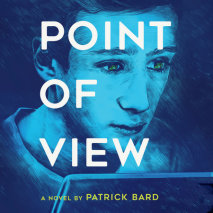 Powerful and unfiltered, this fictional account of a teenage boy's addiction to online pornography is equal parts heartbreaking and hopeful.The first time a link to a porn video pops up on his computer screen, Lucas is startled. He was simply trying ...
List Price: $38
ISBN: 9780593105177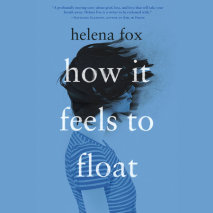 A deeply hopeful YA novel about living with mental illness that's perfect for fans of Girl in Pieces"Profoundly moving . . . Will take your breath away." --Kathleen Glasgow, author of Girl in PiecesBiz knows how to float. She has her people, her poss...
List Price: $63
ISBN: 9781984885562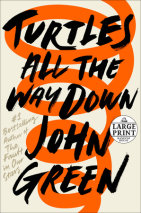 "Wrenching and revelatory." An instant #1 bestseller, the widely acclaimed Turtles All the Way Down is John Green's brilliant and shattering new novel.Featured on 60 Minutes, Fresh Air, Studio 360, Good Morning America, The TODAY Sho...
List Price: $35
ISBN: 9780525591047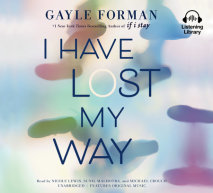 A powerful display of empathy and friendship from the #1 New York Times Bestselling author of If I Stay.The New York Times bestseller from the author of If I Stay "Heartwrenching...If you are ready to be emotionally wrecked yet again, you are in luck...
List Price: $50
ISBN: 9780525636281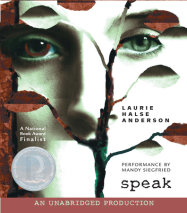 From her first moment at Merryweather High, Melinda Sordino knows she's an outcast. She busted an end-of-summer party by calling the cops — a major infraction in high-school society — so her old friends won't talk to her, and people she d...
List Price: $45
ISBN: 9781400089987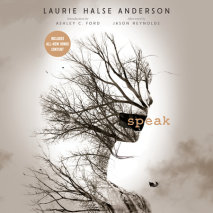 "Speak up for yourself―we want to know what you have to say." From the first moment of her freshman year at Merryweather High, Melinda knows this is a big fat lie, part of the nonsense of high school. She is friendless, outcast, because she bus...
List Price: $44
ISBN: 9780739344538