Young Adult Fiction - Historical - United States - Civil War Period (1850-1877)
5 Results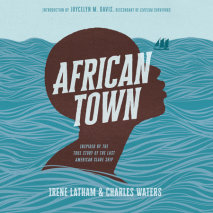 Chronicling the story of the last Africans brought illegally to America in 1860, African Town is a powerful and stunning novel-in-verse.In 1860, long after the United States outlawed the importation of enslaved laborers, 110 men, women and children f...
List Price: $63
ISBN: 9780593503188
Bestselling authors Margaret Stohl and Melissa de la Cruz bring us a romantic retelling of Little Women starring Jo March and her best friend, the boy next door, Theodore "Laurie" Laurence.1869, Concord, Massachusetts: After the publication of her fi...
List Price: $63
ISBN: 9780593288191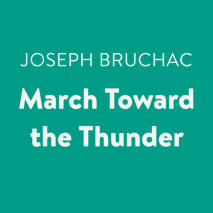 From the multi-award-winning author of Code Talker comes a Native American perspective on the Civil War.Louis Nolette, a fifteen-year-old Abenaki Indian from Canada, is recruited to fight in the northern Irish Brigade in the Civil War....
List Price: $50
ISBN: 9780525628224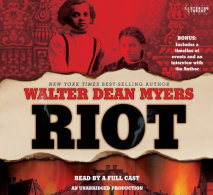 During a long, hot July in 1863, the worst race riots the United States has ever seen erupt in New York City. Earlier that year, desperate for more Union soldiers, President Abraham Lincoln instituted a draft–a draft that would allow the wealth...
List Price: $26
ISBN: 9780307583413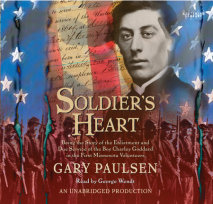 Gary Paulsen introduces readers to Charley Goddard in his latest novel, Soldier's Heart.  Charley goes to war a boy, and returns a changed man, crippled by what he has seen.  In this captivating tale Paulsen vividly shows readers ...
List Price: $20.40
ISBN: 9780307581983