Young Adult Fiction - Historical - Military & Wars
6 Results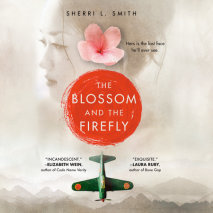 From the award-winning author of Flygirl comes this powerful WWII romance between two Japanese teens caught in the cogs of an unwinnable war, perfect for fans of Salt to the Sea, Lovely War, and Code Name Verity.Japan 1945. Taro is a talented violini...
List Price: $50
ISBN: 9780593162774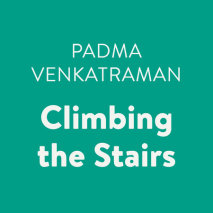 Fifteen-year-old Vidya dreams of going to college— an unusual aspiration for a girl living in British occupied India during World War II. Then tragedy strikes, and Vidya and her brother are forced to move into a traditional household with their...
List Price: $44
ISBN: 9780525627845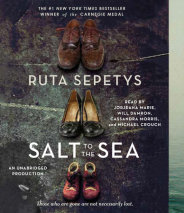 New York Times Bestseller! "Masterly crafted"—The Wall Street JournalFor readers of Between Shades of Gray and All the Light We Cannot See, bestselling author Ruta Sepetys returns to WWII in this epic novel that shines ...
List Price: $45
ISBN: 9780147525437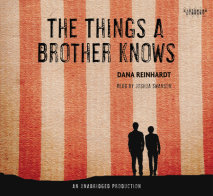 The story of a young marine's return from war in the Middle East and the psychological effects it has on his family.Finally, Levi Katznelson's older brother, Boaz, has returned. Boaz was a high school star who had it all and gave it up to...
List Price: $43
ISBN: 9780307738370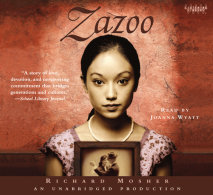 Zazoo is Vietnamese by birth but feels entirely French. She has lived with her adoptive Grand-Pierre in France in an old stone mill between the river and the canal since she was two, sharing poetry, adventures, and the predictable rhythms of the seas...
List Price: $51
ISBN: 9780307582645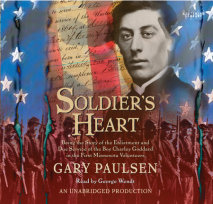 Gary Paulsen introduces readers to Charley Goddard in his latest novel, Soldier's Heart.  Charley goes to war a boy, and returns a changed man, crippled by what he has seen.  In this captivating tale Paulsen vividly shows readers ...
List Price: $20.40
ISBN: 9780307581983