Sports & Recreation - Coaching - Football
7 Results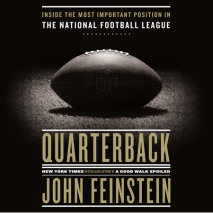 A major new book from #1 New York Times bestseller and sports-writing legend John Feinstein, QUARTERBACK dives deep into the most coveted and hallowed position in the NFL - exploring the stories of five top quarterbacks and taking readers inside thei...
List Price: $76
ISBN: 9781984885470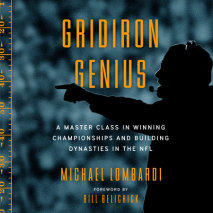 Former NFL general manager and three-time Super Bowl winner Michael Lombardi reveals what makes football organizations tick at the championship level. From personnel to practice to game-day decisions that win titles, Lombardi shares what he learned w...
List Price: $66.50
ISBN: 9781984828163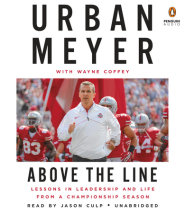 Remarkable lessons in leadership and teambuilding from one of the greatest college football coaches of our timeIn only thirteen years as a head football coach, first at Bowling Green and then at Utah, Florida, and Ohio State, Urban Meyer has establis...
List Price: $32
ISBN: 9780147523952
Bill Parcells may be the most iconic football coach of our time. During his decades-long tenure as an NFL coach, he turned failing franchises into contenders. He led the ailing New York Giants to two Super Bowl victories, turned the New England Patri...
List Price: $95
ISBN: 9780804128261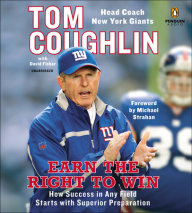 Preparation is easy to praise but very hard to master. No modern coach, in any sport, understands that bet­ter than NFL veteran Tom Coughlin. He led the New York Giants to two Super Bowl vic­tories with his system of relentless preparati...
List Price: $38
ISBN: 9781101928608
No football fan will want to be without the book that delivers pure, unfiltered Rex Ryan—head coach of the New York Jets and one of the most popular, outspoken, well-liked, and widely respected personalities in the National Football League. Rex...
List Price: $76
ISBN: 9780307914774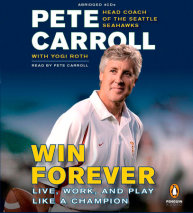 Pete Carroll is one of the most successful coaches in football today. As the head coach at USC, he brought the Trojans back to national prominence, amassing a 97-19 record over nine seasons. In this book he shares the championship-winning philosophy ...
List Price: $38
ISBN: 9781101977453