Social Science - Technology Studies
7 Results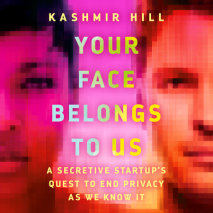 Ambition and unbridled technology collide in this fast-paced, fly-on-the-wall account of the tech startup that sold a radical new form of facial recognition to law enforcement and ended privacy as we know it—from a star tech reporter at The New...
List Price: $85.50
ISBN: 9780593790533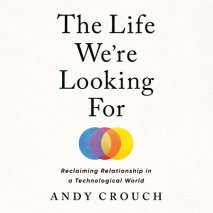 A deeply reflective primer on creating meaningful connections, rebuilding abundant communities, and living in a way that engages our full humanity in an age of unprecedented anxiety and loneliness—from the author of The Tech-Wise Family"A...
List Price: $57
ISBN: 9780593395875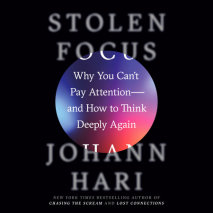 NEW YORK TIMES BESTSELLER • Our ability to pay attention is collapsing. From the New York Times bestselling author of Chasing the Scream and Lost Connections comes a groundbreaking examination of why this is happening—and how to get our at...
List Price: $85.50
ISBN: 9780593506004
From FSGO x Logic: anonymous interviews with tech workers at all levels, providing a bird's-eye view of the industryIn Voices from the Valley, the celebrated writers and Logic cofounders Moira Weigel and Ben Tarnoff take an unprecedented dive into th...
List Price: $38
ISBN: 9780593454077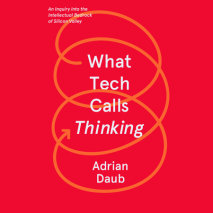 A New York Times Book Review Editors' Choice"In Daub's hands the founding concepts of Silicon Valley don't make money; they fall apart." --The New York Times Book ReviewFrom FSGO x Logic: a Stanford professor's spirited dis...
List Price: $38
ISBN: 9780593454091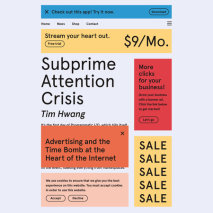 From FSGO x Logic: a revealing examination of digital advertising and the internet's precarious foundationIn Subprime Attention Crisis, Tim Hwang investigates the way big tech financializes attention. In the process, he shows us how digital advertisi...
List Price: $38
ISBN: 9780593454114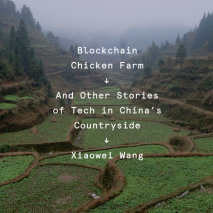 From FSGO x Logic: stories about rural China, food, and tech that reveal new truths about the globalized worldIn Blockchain Chicken Farm, the technologist and writer Xiaowei Wang explores the political and social entanglements of technology in rural ...
List Price: $57
ISBN: 9780593454138