Social Science - Sociology - Marriage & Family
17 Results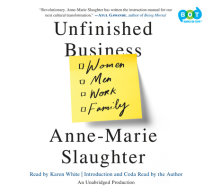 NAMED ONE OF THE BEST BOOKS OF THE YEAR BY THE WASHINGTON POST, NPR, AND THE ECONOMIST • "Slaughter's gift for illuminating large issues through everyday human stories is what makes this book so necessary for anyone who wan...
List Price: $76
ISBN: 9780385367936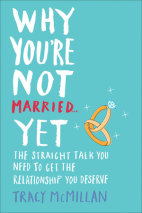 If you're looking to get married and you're not, there's most likely a very good reason: you. Not that you're a bad person—you're certainly not! It's just that you haven't yet become the woman you need ...
List Price: $66.50
ISBN: 9780449011799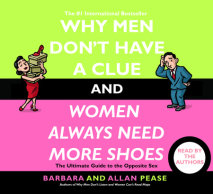 Do you know the top seven things men do that drive women nuts? Or the real reason women cry more than men do? What are men really looking for in a woman—both at first sight and for the long-term? These are only the starting points for Barbara a...
List Price: $66.50
ISBN: 9781415951767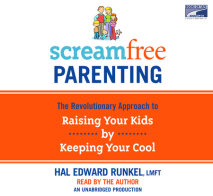 A new recording for the 10th anniversary of this parenting staple, on how parents can control their own behavior instead of unsuccessfully attempting to control their kids. Now with new information on keeping your cool in the digital age, examining t...
List Price: $66.50
ISBN: 9781415942291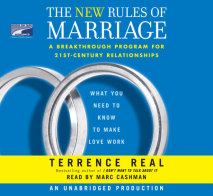 In his extraordinary new audiobook, Terrence Real, distinguished therapist and bestselling author, presents a long overdue message that women need to hear: You aren't crazy–you're right! Women have changed in the last twenty-five ye...
List Price: $95
ISBN: 9781415937068