Self-Help - Green Lifestyle
7 Results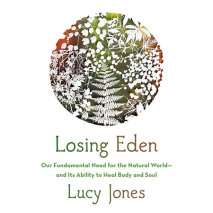 A TIMES AND TELEGRAPH BOOK OF THE YEAR'Beautifully written, movingly told and meticulously researched ... a convincing plea for a wilder, richer world' Isabella Tree, author of Wilding'By the time I'd read the first chapter, I'd resolved to take my...
List Price: $66.50
ISBN: 9780593413951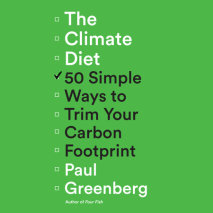 A celebrated writer on food and sustainability offers fifty straightforward, impactful rules for climate-friendly living"Some strong and rational suggestions for reducing your personal impact here--and when you're eating smart, you'll have the energy...
List Price: $22.80
ISBN: 9780593393291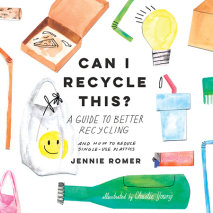 The first illustrated guidebook, now adapted for audio, that answers the age-old question: Can I Recycle This?Since the dawn of the recycling system, men and women the world over have stood by their bins, holding an everyday object, wondering, "...
List Price: $38
ISBN: 9780593393338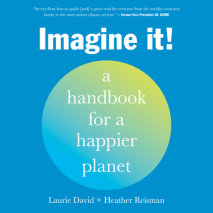 The most accessible and actionable handbook for those looking for concrete steps to begin living more sustainably, from climate activists Laurie David and Heather Reisman"An excellent how-to guide [and] a great read for everyone from the social...
List Price: $38
ISBN: 9780593460740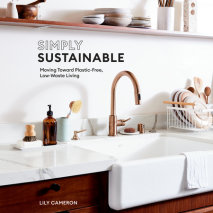 Break your plastic habit with simple, actionable steps and jumpstart your journey toward a minimal, beautiful, low-waste home."Simply Sustainable guides you through the why and how of zero-waste, while emphasizing the importance of finding...
List Price: $47.50
ISBN: 9780593415368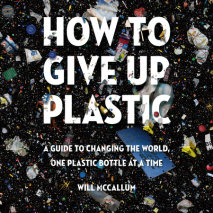 An accessible guide to the changes we can all make—small and large—to rid our lives of disposable plastic and clean up the world's oceans It takes 450 years for a plastic bottle to fully biodegrade, and there are around 12.7 million...
List Price: $38
ISBN: 9780593150177
A revolutionary guide to the art of mindful buying that will teach you how to resist cheaply made goods and make smart, fulfilling purchases that last a lifetime. With the whole world trying to convince us to spend our way to happiness, we've b...
List Price: $57
ISBN: 9781984827982