Science - Life Sciences - Marine Biology
3 Results
"A book full of wonders" —Helen Macdonald, author of H Is for Hawk"Witty, insightful. . . .The story of jellyfish. . . is a significant part of the environmental story. Berwald's engaging account of these delicate, often ignored creatures ...
List Price: $85.50
ISBN: 9780525498018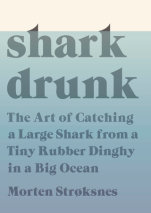 A salty story of friendship, adventure, and the explosive life that teems beneath the ocean   The Lofoten archipelago, just North of the Arctic Circle, is a place of unsurpassed beauty—the skyline spikes with dramatic peaks; the radiant gr...
List Price: $95
ISBN: 9781524781385
From Susan Casey, the New York Times bestselling author of The Wave and The Devil's Teeth, a breathtaking journey through the extraordinary world of dolphins Since the dawn of recorded history, humans have felt a kinship with the sleek and...
List Price: $95
ISBN: 9780385367165