Religion - Christianity - Church Of Jesus Christ Of Latter-Day Saints (Mormon)
7 Results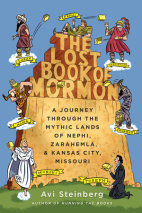 Is the Book of Mormon the Great American Novel? Decades before Melville and Twain composed their great works, a farmhand and child seer named Joseph Smith unearthed a long-buried book from a haunted hill in western New York State that told of an epic...
List Price: $76
ISBN: 9780553551334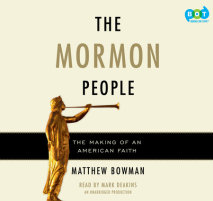 With Mormonism on the verge of an unprecedented cultural and political breakthrough, an eminent scholar of American evangelicalism explores the history and reflects on the future of this native-born American faith and its connection to the life of th...
List Price: $85.50
ISBN: 9780449010648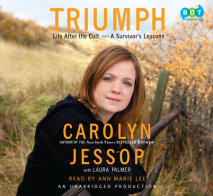 Carolyn Jessop, New York Times bestselling author of Escape, returns with the moving and inspirational tale of her life after she heroically fled the cult she'd been raised in and hares the sources of strength that allowed her not just to survive, bu...
List Price: $47.50
ISBN: 9780307715609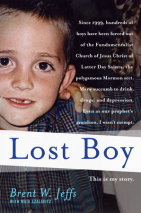 In the polygamous Fundamentalist Church of Jesus Christ of Latter-day Saints (FLDS), girls can become valuable property as plural wives, but boys are expendable, even a liability. In this powerful and heartbreaking account, former FLDS member Brent J...
List Price: $76
ISBN: 9780307578136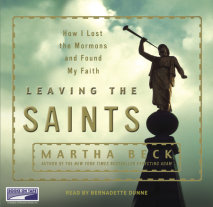 Leaving the Saints is an unforgettable memoir about one woman's spiritual quest and journey toward faith. As "Mormon royalty" within the Church of Jesus Christ of Latter-day Saints, Martha Beck was raised in a home frequented by the...
List Price: $85.50
ISBN: 9781415952184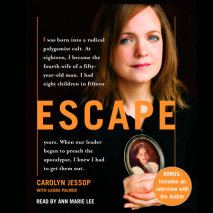 When she was eighteen years old, Carolyn Jessop was coerced into an arranged marriage with a total stranger: a man thirty-two years her senior. Merril Jessop already had three wives. But arranged plural marriages were an integral part of Carolyn̵...
List Price: $95
ISBN: 9781415942413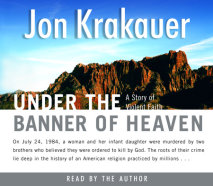 This extraordinary work of investigative journalism takes readers inside America's isolated Mormon Fundamentalist communities, where some 40,000 people still practice polygamy. Defying both civil authorities and the Mormon establishment in Salt...
List Price: $77
ISBN: 9780739329788