Religion - Judaism - Theology
3 Results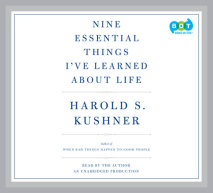 From the beloved author of When Bad Things Happen to Good People, deeply moving and illuminating reflections on what it means to live a good life. As a congregational rabbi for half a century and the best-selling author of twelve books on faith, eth...
List Price: $57
ISBN: 9781101924464
New York Times Bestseller!From the man who became Pope Francis, Jorge Mario Bergoglio shares his thoughts on religion, reason, and the challenges the world faces in the 21st century with Abraham Skorka, a rabbi and biophysicist.For years Cardinal Jor...
List Price: $47.50
ISBN: 9780804164139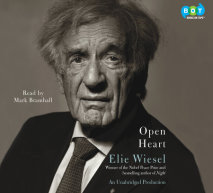 Translated by Marion WieselA profoundly and unexpectedly intimate, deeply affecting summing up of his life so far, from one of the most cherished moral voices of our time.Eighty-two years old, facing emergency heart surgery and his own mortality, Eli...
List Price: $38
ISBN: 9780385393553