Psychology - Developmental - Adulthood & Aging
4 Results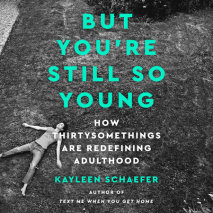 From the author of Text Me When You Get Home, an investigation into what it means to be in your thirties, and to navigate some of the biggest milestones of adult life . . . and how it is more okay than ever to not have every box checked off...
List Price: $66.50
ISBN: 9780593343463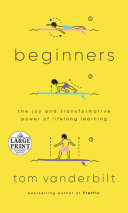 "Beginners is ultimately about more than learning. It's about the possibilities that reside in all of us."--Daniel H. Pink, New York Times best-selling author of When, Drive, and To Sell is HumanThe best-selling author of Traffic and You May Also Lik...
List Price: $66.50
ISBN: 9780593292228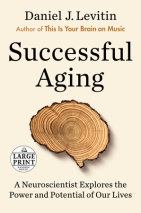 NEW YORK TIMES BESTSELLERNATIONAL BESTSELLERAuthor of the iconic bestsellers This Is Your Brain on Music and The Organized Mind, Daniel Levitin turns his keen insights to what happens in our brains as we age, why we should think about health spa...
List Price: $95
ISBN: 9781984832320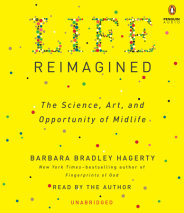 A dynamic and inspiring exploration of the new science that is redrawing the future for people in their forties, fifties, and sixties for the better—and for good.There's no such thing as an inevitable midlife crisis, Barbara Bradley Hager...
List Price: $45
ISBN: 9780399566684