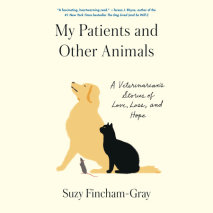 A moving memoir of a life spent in the company of animals—a veterinarian sheds light on the universal experience of loving, healing, and losing our beloved pets, and the many ways they change our lives.  The pursuit of a childhood dream ha...
List Price: $76
ISBN: 9780525531753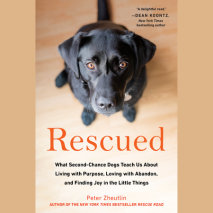 Discover the astonishing lessons rescue dogs can teach us about life, love, and ourselvesAs seen on BuzzFeed's "Best Books Gift Guide"  In the follow-up to his New York Times bestseller Rescue Road, acclaimed journalist Peter Zheutlin offe...
List Price: $47.50
ISBN: 9780525501084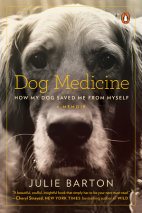 An honest and deeply moving debut memoir about a young woman's battle with depression and how her dog saved her lifeA New York Times Bestseller "Dog Medicine simply has to be your next must-read." —Cheryl Strayed At twent...
List Price: $66.50
ISBN: 9781524709341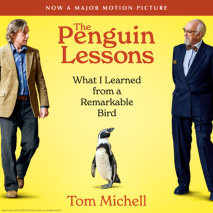 A unique and moving real-life story of the extraordinary bond between a young teacher and a penguin, this book will delight readers who loved Marley & Me, Dewey the Library Cat, The Good Good Pig, and any book by Jon Katz.In 1975, twenty-three-ye...
List Price: $57
ISBN: 9780399569012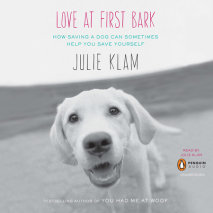 Unabridged, 3 hours
Read by TBD
The bestselling author of You Had Me at Woof shows how saving a dog can sometimes help you save yourself.
List Price: $28.50
ISBN: 9781101978610
A book guaranteed to touch anyone who has ever had a beloved pet…     From instant New York Times bestseller, Dr. Nick Trout comes another touching and heartfelt story from the front lines of veterinary medicine—...
List Price: $66.50
ISBN: 9780307707451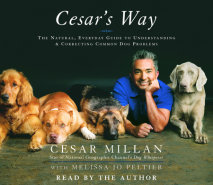 Bestselling author Cesar Millan takes his principles of dog psychology a step further, showing you how to develop the calm-assertive energy of a successful pack leader and use it to improve your dog's life–and your own.Filled with practic...
List Price: $77
ISBN: 9780739353912