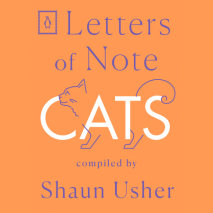 An irresistible new volume of affectionate missives about our feline companions from Charles Dickens, Anne Frank, Raymond Chandler, Elizabeth Taylor, and more, from the author of the bestselling Letters of Note collections Florence Nighting...
List Price: $38
ISBN: 9780593291764
An inside look at the forces behind how our pets become treasured members of the family.In the last 20 years pets have gone from the backyard to sleeping on our beds, then showing up in every corner of America. Pet Nation tells the story of this sei...
List Price: $66.50
ISBN: 9780593290538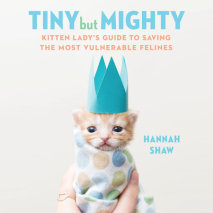 From Kitten Lady, the professional kitten rescuer, humane educator, animal advocate, and owner of the popular Instagram @kittenxlady comes the definitive book on saving the most vulnerable—and adorable—feline population: newborn kittens.H...
List Price: $76
ISBN: 9781984887313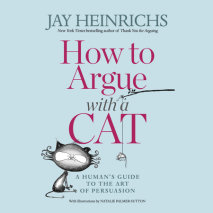 Learn how to persuade cats--the world's most skeptical and cautious negotiators--with this primer on rhetoric and argument from the New York Times bestselling author of Thank You for Arguing!Cats are skilled manipulators who can talk you into just ab...
List Price: $47.50
ISBN: 9780525640608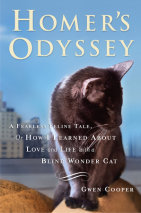 Once in nine lives,something extraordinary happens...The last thing Gwen Cooper wanted was another cat. She already had two, not to mention a phenomenally underpaying job and a recently broken heart. Then Gwen's veterinarian called with a story...
List Price: $76
ISBN: 9780307704146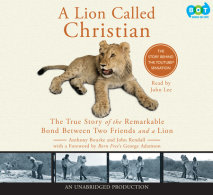 In 2008 an extraordinary two-minute film clip appeared on YouTube® and immediately became an international phenomenon. It captures the moving reunion of two young men and their pet lion, Christian, after they had left him in Africa to introduce ...
List Price: $38
ISBN: 9781415964569