Literary Criticism - Shakespeare
3 Results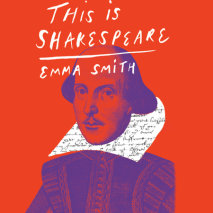 An electrifying new study that investigates the challenges of the Bard's inconsistencies and flaws, and focuses on revealing—not resolving—the ambiguities of the plays and their changing topicality   A genius and prophet whose ...
List Price: $76
ISBN: 9780593170229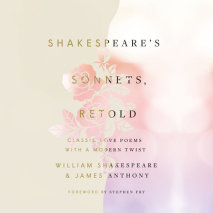 An enlightening and entertaining collection of the most esteemed love poems in the English canon, retold in contemporary language everyone can understand   James Anthony has long enjoyed poetry with a strict adherence to beat, rhythm, and rhymin...
List Price: $57
ISBN: 9781984842893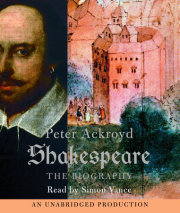 This is the big one from Peter Ackroyd — and a worthy companion to London: The Biography.Only Peter Ackroyd can combine readable narrative and unique observation with a sharp eye for the fascinating fact. His method is to position Shakespeare ...
List Price: $95
ISBN: 9780739346068