Language Arts & Disciplines - Communication Studies
3 Results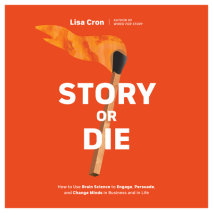 "A practical, heartfelt manual for anyone who needs to change minds and actions. Lisa Cron shares the art of practical empathy with leaders who care enough to make a difference."—Seth Godin, author of The Practice A step-b...
List Price: $76
ISBN: 9780593415382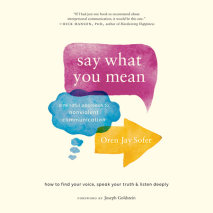 Find your voice, speak your truth, listen deeply—a guide to more meaningful and mindful conversations.We spend so much of our lives talking to each other, but how much are we simply running on automatic—relying on old habits and hoping fo...
List Price: $85.50
ISBN: 9780593106938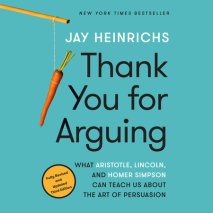 A master class in the art of persuasion, as taught by professors ranging from Bart Simpson to Winston Churchill, newly revised and updated. The time-tested secrets taught in this book include Cicero's three-step strategy for moving an audience to act...
List Price: $95
ISBN: 9780525524403