Juvenile Fiction - Clothing & Dress
6 Results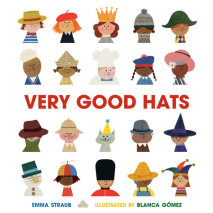 The first picture book by bestselling novelist Emma Straub, adapted for audio, this joyous and inventive listen will inspire kids to see ordinary objects in a whole new way.Some people think hats are fancy things you can buy at a dressy store, but th...
List Price: $22
ISBN: 9780593631720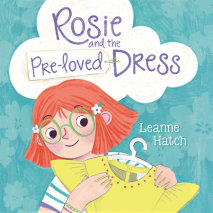 A sweet picture book, adapted for audio, about a girl who finds a special dress at a thrift store and imagines who may have owned the dress before her.When Rosie finds the most beautiful yellow dress at her local thrift store, the first thing she not...
List Price: $22
ISBN: 9780593605714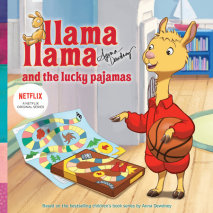 An audiobook based on an episode from Llama Llama's Netflix series!Look out, world--Llama Llama is a TV star! The beloved character, made famous by Anna Dewdney's best-selling picture books, is the star of his own original series, now airing on ...
List Price: $22
ISBN: 9780593461150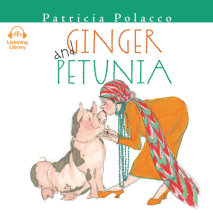 Virginia Vincent Folsum, better known as Ginger, is a very elegant lady. An accomplished pianist, socially active—and what style! "You are what you wear" is her motto. But Ginger's greatest passion is her pet pig, Petuni...
List Price: $22
ISBN: 9780525596271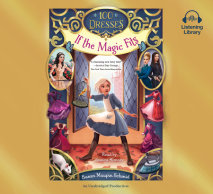 Try on a little magic with this lighthearted fantasy adventure! For fans of the Land of Stories and the Descendants series.   "A charming new fairy tale! Readers won't want this adventure to end!" —Jessica Day George, New...
List Price: $50
ISBN: 9780399567780
Meet  the Beacon Street Girls...They're real, they're fun-they're just like you!Katani is off to New York City to take part in a real live fashion show! There's just one little problem–she can only take one friend and all of the...
List Price: $27.20
ISBN: 9780739378793