Juvenile Fiction - Holidays & Celebrations - Passover
3 Results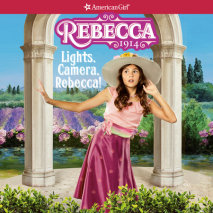 Rebecca's story continues in the second book in her series. For her tenth birthday, Rebecca is invited to visit her cousin Max's movie studio! When the cameras begin to roll, she finds herself unexpectedly presented with a part to play. R...
List Price: $34
ISBN: 9780593615225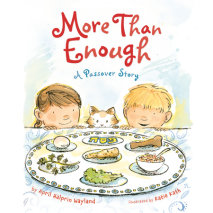 A family's Passover celebration is equal parts warmth and charm in this cozy picture book, adapted for audio, with the traditional seder song "Dayenu" as the grateful refrain.   In this story told in spare, lyrical prose, a...
List Price: $22
ISBN: 9780593554708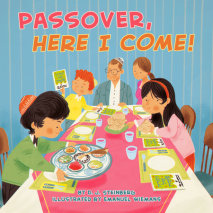 Celebrate Passover with a collection of funny and festive poems from the author of the hugely popular Kindergarten, Here I Come!The Seder plate is set and the pantry's filled with matzah -- Passover is here! Author D. J. Steinberg is back with an all...
List Price: $22
ISBN: 9780593503300