Juvenile Fiction - Concepts - Seasons
6 Results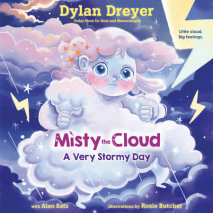 TODAY Show co-host and meteorologist Dylan Dreyer launches a new picture book series featuring Misty—a little cloud with big feelings! Dylan combines her extensive weather knowledge with her experience as a mom in this very special social-emoti...
List Price: $22
ISBN: 9780593417263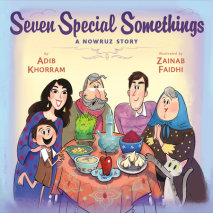 An audiobook celebrating Persian New Year by award-winning author Adib KhorramKian can't wait for Persian New Year! His family has already made a haft-seen, and Kian's baba and maman told him that all the things on it start with S and will ...
List Price: $22
ISBN: 9780593342596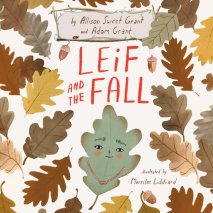 Persistence and creativity can lead to amazing things, as Leif the leaf discovers in this lovely storybook from Allison Sweet Grant and Adam Grant, the #1 New York Times bestselling author of Originals.Leif is a leaf. A worried leaf. It is autumn, an...
List Price: $22
ISBN: 9780593294406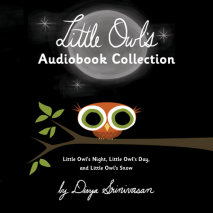 Little Owl's Night (narrated by Janet Varney): It's evening in the forest and Little Owl wakes up from his day-long sleep to watch his friends enjoying the night. Hedgehog sniffs for mushrooms, Skunk nibbles at berries, Frog croaks, and Cricket sings...
List Price: $22
ISBN: 9781984884220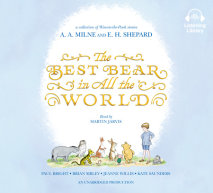 For the 90th anniversary of Winnie-the-Pooh, a sequel featuring new stories and a new character from the Hundred Acre Wood. Now a New York Times Bestseller. The Trustees of the Pooh Properties have commissioned four authors to write in the timel...
List Price: $28
ISBN: 9780735287662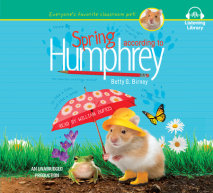 Spring is in the air, and lots of things are growing—including the Room 26 family!  Signs of spring are very exciting to everyone at Longfellow School. Mrs. Brisbane's class has seen flowers poking out of snow and baby birds hatching, and ...
List Price: $34
ISBN: 9780147526045