Juvenile Fiction - Concepts - Words
3 Results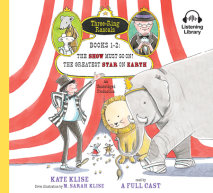 This audiobook collection includes:Three-Ring Rascals, Book 1: The Show Must Go On!When Sir Sidney, a kindly old circus owner, becomes too tired to travel with his show, he places a Help Wanted ad in the newspaper. Enter Barnabas Brambles: "I h...
List Price: $34
ISBN: 9781101891889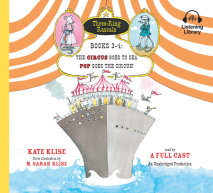 Three-Ring Rascals, Book 3: The Circus Goes to SeaFor many years, Sir Sidney's Circus has traveled by train. But one day a letter arrives from Miss Flora Endora Eliza LaBuena LaPasta inviting the circus to travel aboard the SS Spaghetti. Who ca...
List Price: $34
ISBN: 9781101891926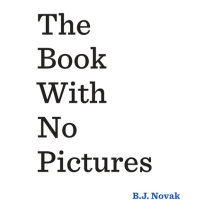 This innovative and wildly funny audiobook by award-winning humorist/actor B.J. Novak will turn any listener into a comedian. You might think a book with no pictures seems boring and serious. Except . . . here's how books work. Everything writt...
List Price: $22
ISBN: 9780553397093