Juvenile Fiction - Concepts - Alphabet
4 Results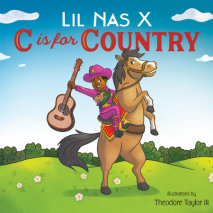 Parents who play Grammy winner Lil Nas X's 12-times platinum single Old Town Road on repeat will want to take their kids and ride on over to this ABC picture book from the music mega-star! A is for adventure. Every day is a brand-new s...
List Price: $22
ISBN: 9780593397916
This rhyming book is the perfect way to practice the alphabet and to introduce young children to kindergarten.It's the first day of kindergarten and Miss Bindergarten is hard at work getting the classroom ready for her twenty-six new students. Meanwh...
List Price: $22
ISBN: 9780525594987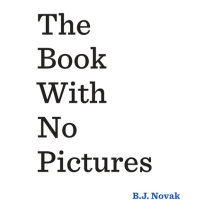 This innovative and wildly funny audiobook by award-winning humorist/actor B.J. Novak will turn any listener into a comedian. You might think a book with no pictures seems boring and serious. Except . . . here's how books work. Everything writt...
List Price: $22
ISBN: 9780553397093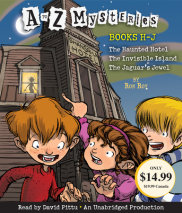 THE HAUNTED HOTELH Is for Haunted . . . A ghost has checked into the Shangri-la Hotel! It's almost Halloween, andreports of strange sounds and even stranger sights are coming from Green Lawn's only hotel.Every day, more and more guests ar...
List Price: $14.99
ISBN: 9780449010488