Juvenile Fiction - Animals - Ducks, Geese, etc.
6 Results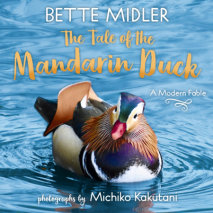 Inspired by the real-life rainbow-colored Mandarin Duck who appeared in New York's Central Park in 2018, this modern fable by Bette Midler celebrates the connections people make with each other and the world around them...
List Price: $22
ISBN: 9780593339350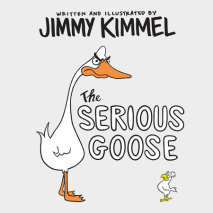 Meet a very Serious Goose in the audio edition of late-night host Jimmy Kimmel's fun and funny picture book! There is nothing silly about this goose. You CANNOT make her laugh, so DON'T EVEN TRY! Written and narrated by Jimmy Kimmel, this audiobook ...
List Price: $22
ISBN: 9780593171295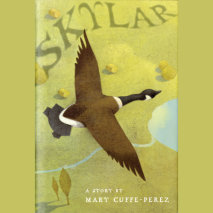 When the wild geese migrate over the little pond with its pink flamingos and clipped grass, Skylar and the others watch with envy. They like their pond, but there is something elegant and brave about being a real wild goose. But they've never flown b...
List Price: $34
ISBN: 9780525628262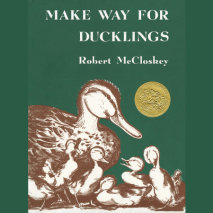 Mrs. Mallard was sure that the pond in the Boston Public Gardens would be a perfect place for her and her eight ducklings to live.  The problem was how to get them there through the busy streets of Boston.  But with a little help from the B...
List Price: $22
ISBN: 9780525596318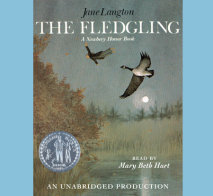 At last! I'm Flyyyyyyyyyyying!It all started when Georgie discovered she could jump down twelve steps in two big, graceful bounds. Next, to her great delight, she found that jumping from the porch and floating as high as the rooftop was possib...
List Price: $32.30
ISBN: 9780739367285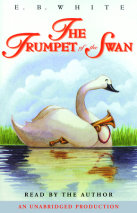 Louis is a Trumpeter Swan, but he has no voice. Though he is frightened when his father explains to him that he is different from the other cygnets, Louis is resourceful and determined. Leaving his wild and beautiful home, he finds a young human frie...
List Price: $32.30
ISBN: 9780739351581